Senator Henry Stern is Chair of the Senate's Natural Resources & Water Committee, where he leads the state legislature's wildfire preparedness efforts. He will determine whether or not this emergency allocation is included as an emergency allocation "trailer bill" in the legislature's budget package on June 15.  His legislative office can be reached at 916-651-4027.
Executive Summary for Proposed Appropriations  Bill
$1.5 Billion Appropriations Bill to Bury 500 Miles of Overhead Power Lines in Highest Risk Areas to Prevent Fires and End Power Shutdowns. Footnoted, with hyperlinks to source material and graphics.
Change.org Petition :  Over 1,000 Signatures in First Week
"We, the undersigned people of California, urge our legislators to spend an additional $1.5 billion from the state's unprecedented surplus to PREVENT these fires from starting in the first place, by burying the 500 most fire-prone miles of overhead lines in the eight Northern California counties surrounding the Northern Californian Camp Fire (2018) and Tubbs Fire (2017), the two most destructive in state history, as well as risk-prone power lines north of Los Angeles in Ventura County."
Sonoma Independent article here with hyperlinked sources and background information about overhead power lines:
"Few Californians are aware that our state has the largest budget surplus in history, and that our legislators will decide, by late June, how they will spend $76 billion of our tax dollars.
Yet although $2 billion is being earmarked for fire preparation, remediation and response, not one dollar of this massive surplus is being spent on the single most important thing that our government can do to prevent the catastrophic fires that threaten to make our state uninhabitable: burying the overhead power lines running across a relatively tiny area of dry, windswept countryside." READ MORE
Sonoma Independent article: "Burying 500 miles of Overhead Lines Would End the Plague of Power Shutdowns: Why Won't California Do It?"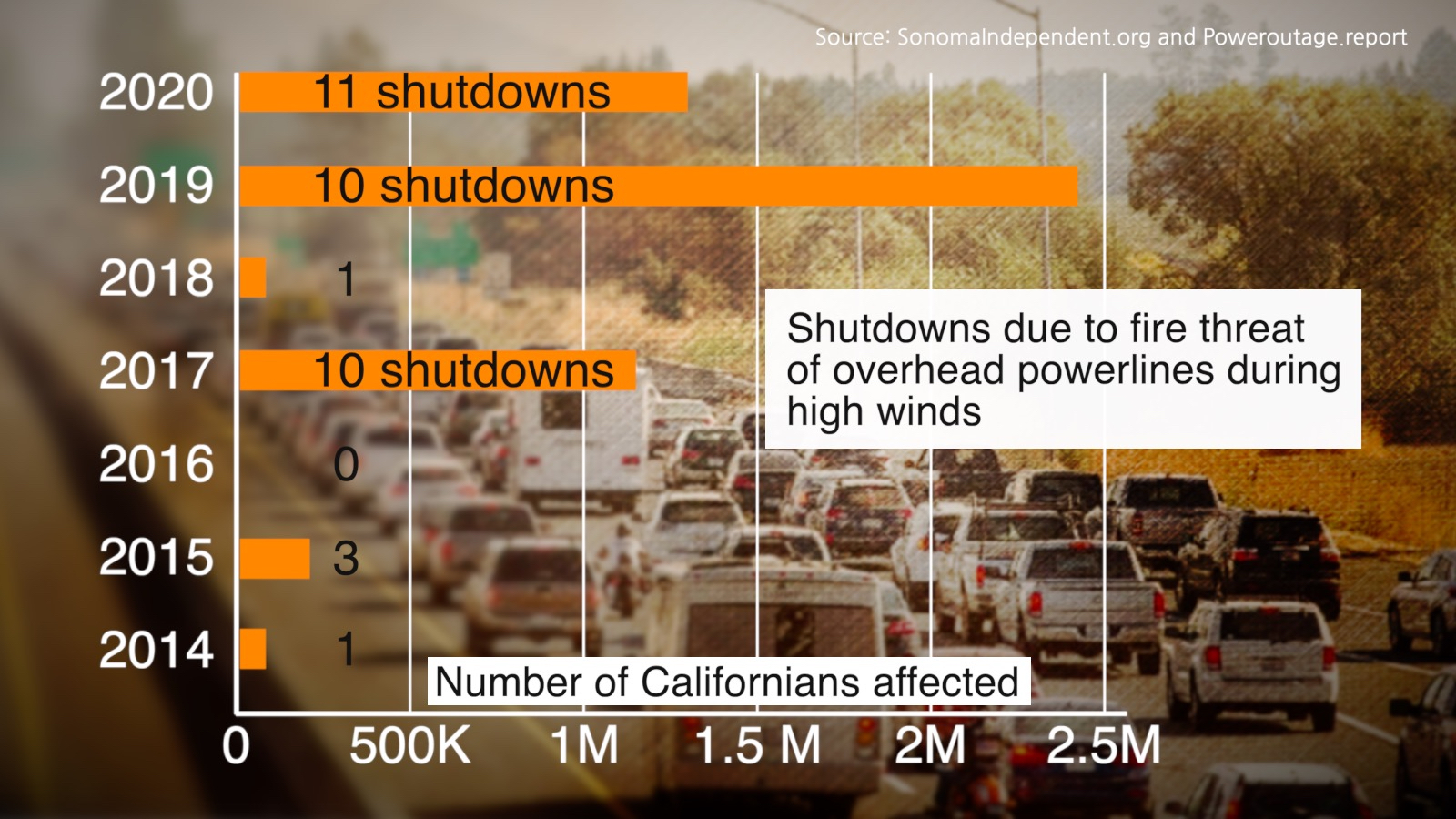 Leave A Comment