From Burning Man With Love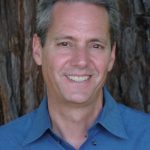 Jonathan Greenberg is Editor of the award-winning, privately owned public interest website The Sonoma Independent, which he founded in 2015 with the mission of informing to empower. Jonathan is an investigative financial journalist with 40 years of experience with national publications. During the past few years, Jonathan wrote three of the most widely-read exposes about Trump's career published in the Washington Post. Jonathan was the notorious Forbes 400 reporter who taped two long Trump calls in 1984 in which he pretended to be the fictitious John Baron. His Post expose about this, with audio here, has been the subject of monologues on Colbert, the Daily Show and Seth Meyer's A Closer Look. Jonathan has appeared live on a dozen top news shows, including Chris Cuomo's CNN Good Day and most recently on CNN's prime time Upfront with Erin Burnett to expose Trump's latest lies. a fuller bio and links to Jonathan's work can be found at JonathanGreenberg.com.
Related Post
0 Shares Facebook 0 Twitter 0 LinkedIn 0 Email 0 Party Scouts of America features Liana, from Los Angeles. From…
Advertiser
OUR MISSION
Our mission is to serve the public interest by providing our community with essential information and insight that empowers civic engagement.
Most Recent Posts

Popular Posts